APAMC See Chink As Movie Title As Racial Slur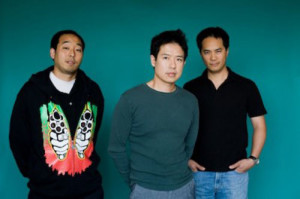 By D.A. Barber.
On May 4, a small-budget independent slasher film premiered at the Los Angeles Asian Pacific Film Festival, that's created a stir for an odd reason. The producers of the film received a letter on May 22 from the Asian Pacific American Media Coalition (APAMC) protesting the title of their movie: CHINK.
The film follows an Asian American man's (Eddy Tsai) serial killings. Tsai's motivation is the racism he internalized he felt as a child and becomes so alienated that he hates the color of his own skin and lashes out against other Asians.
The producers – Stanley Yung, Koji Steven Sakai, and Quentin Lee – produced some half-dozen independent films, which screened on television, in theaters, and at major film festivals worldwide.
But APAMC acknowledged concern with the title Chink.
"We acknowledge the important issue of the psychological impact of overt racism and subtle discrimination against Asian Americans that your film 'Chink' explores. Many members of the APAMC, however, find the choice of a racial slur as the title of the film objectionable and believe it creates negative repercussions for the Asian American/Pacific Islander communities."
APAMC felt it is ok to use slurs such as "chink" or "gook" if embedded in the movie dialogue and content so the audience understands the context. "But as a movie title, listed among the offerings at a film festival or on a theatre marquee, 'Chink' is stripped from this mediating context.'
In response to APAMC, the producers said: "While calling our film 'Chink' is sure to create controversy, and offend some within and without the API community, part of our intent is to generate healthy public debate about the psychological impact of racism and the use of racial slurs in contemporary American society. Although some viewers may lack awareness and misuse the term, ultimately we feel that it is not our responsibility as artists to create a context for the issues outside of the film itself."
Featured Photo Credit:youoffendmeyouoffendmyfamily.com
http://connect.facebook.net