Are Americans More or Less Racist After the Re-Election of President Obama?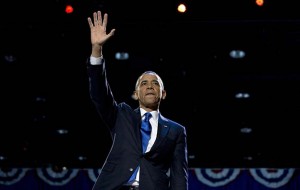 By Janice S. Ellis
One would  like to think that with the election of President Barack Obama to a second term that it would indicate that the vestiges of racism are slowly but surely dissipating. Clearly, America is less racially-divided that in was 150 years ago following the bloody Civil War which ended slavery. And certainly, it is less segregated since the passage of the Civil Rights Act of 1964.
But, when you get right down to it, did those seminal historical events bring about real change in attitudes and beliefs when it comes to matters of race?
When you look at the state of education, employment, housing, the criminal justice system, even politics, where do we stand as a nation when it comes to race?
What do you think?
http://www.americanprogress.org/issues/race/news/2012/12/11/47695/race-and-beyond-ap-poll-shows-increase-in-racist-sentiment-but-it-shouldnt-be-believed/
http://connect.facebook.net