Bank Refuses To Lend To Blacks in Buffalo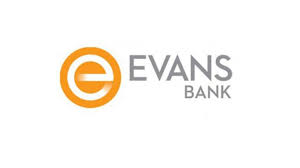 Bank Refuses To Lend To Blacks in Buffalo
By Carolyn Thompson
A bank refuses to lend to blacks in Buffalo, New York, according to a recently filed lawsuit. The bank purposely avoided giving mortgages to African-Americans by locating all of its branches outside black neighborhoods and directing advertising and loan products toward largely white communities, New York's attorney general said in a lawsuit filed Tuesday as part of a wider investigation into an illegal practice known as redlining.
Evans Bank is accused in the federal civil complaint of violating federal, state and local housing and discrimination laws, Attorney General Eric Schneiderman said at a news conference in Buffalo.
The bank's practice of not making home improvement loans and mortgages available in Buffalo's east side, home to more than 75 percent of the city's African-American population, perpetuated racial segregation and the decline of the city's housing stock, the lawsuit alleges.
"This is a problem we thought we put behind us a couple of decades ago," said Schneiderman, who was joined at the news conference by more than a dozen representatives from civic organizations including the NAACP, New York Civil Liberties Union and Partnership for the Public Good.
Evans Bank is headquartered in the suburb of Hamburg and has 13 branches in western New York and $830 million in total assets.The bank's president and chief executive, David Nasca, called the accusations "meritless" and said Evans will vigorously defend itself.
"We remain confident that our residential lending practices meet all applicable laws and regulations," Nasca said in the statement emailed to The Associated Press.He said the company would have no further comment because of the pending legal action.
Schneiderman said the lawsuit is part of a wider investigation by his office into redlining, in which a lender denies access to mortgages or charges more in certain neighborhoods based on race. It seeks unspecified civil fines and punitive damages.
Between 2009 and 2012, four of the 1,114 mortgage applications Evans received were from black applicants, according to the complaint, and only one was from a black applicant from the east side.
The lawsuit included a map that Evans used to define its lending area. The area, as well as the locations of its branches and ATMs, forms nearly a complete ring, broken only by the Lake Erie shoreline, around the east side."Evans probably would put floating branches out here," Schneiderman said, motioning to the lake, "before they'd go into the east side."
The bank's made loans in some mostly white neighborhoods with socio-economic circumstances similar to those of the struggling east side, he said."There is nothing to explain this other than race," Schneiderman said.
John Curr III, director of the NYCLU's Buffalo office, said a black city resident had a better chance of winning the state lottery than of being offered a mortgage from Evans Bank."This isn't about special treatment. This isn't about a thumb on the scale," Curr said. "This is about unequal chance at the scale. To not even be offered these products is disheartening and it's illegal."
Nasca said the bank had tried to resolve the issues with Schneiderman's office, but "a resolution unfortunately could not be reached."
Schneiderman said the talks failed because the bank refused to accept responsibility for the alleged discrimination.
Copyright 2014 The Associated Press.
Feature Photo Credit: bet.com
http://connect.facebook.net