Baseball Hall Of Fame Inductee Effa Manley Fought For Racial Equality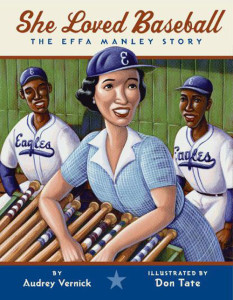 Baseball Hall Of Fame Inductee Effa Manley Fought For Racial Equality
By Russell Roberts
In the first half of the 20th century in the United States, being a minority was tough enough in professional sports. But being both a minority and a woman? Now that was a tough hand to deal with! However, not only did Effa Manley do it, she was one of the most knowledgeable and respected team owners in the Negro Leagues.
Born on March 27, 1900, with an extremely controversial racial background, including a white father and African-American mother, she chose to live as a black woman, but it could have been the other way around. After a failed marriage, Effa, a huge baseball fan, met a wealthy black African-American businessman, Abe Manley, at the 1932 World Series. The next year they married.
In 1935, the Manley's decided to start a team in Brooklyn and dipped their toes into the water of Negro League sports. But it was the owners of the Newark (New Jersey) Eagles that the Manley's, and Effa in particular, made their mark. Although she was not experienced in baseball, Effa took over the daily business operations of the team by scheduling the games, managing payroll, negotiating contracts, planning the marketing, buying equipment, and doing anything else necessary for the ballclub. In the all-male world of Negro League club owners, Manley was as well-respected as any other man.
"Negro baseball owners can take a few tips from the lady member of the league when it comes to advertising," said fellow owner Cum Posey.
Yet Manley's influence went far beyond just running the business. She was a fanatical fan, and one who hated losing. Therefore, she attended every game, and did not hesitate to offer game advice from her seat, whether it regarded changing the pitcher or stealing a base.
As one player remembered: "Her bunt signal was this: she'd cross her legs. One batter got so excited watching her legs that he got hit in the head with a ball and was knocked unconscious."
Manley was also a ferocious fighter for racial equality. She organized a boycott of a store in Harlem that refused to hire African-Americans, was treasurer of the Newark chapter of the NAACP, and even once held an "Anti-Lynching Day" at her stadium.
Manley died in 1981. In 2006, she became the first women inducted into the Baseball Hall of Fame.
Featured Photo Credit: Book Cover Illustration by Don Tate/harpercollinscatalogs.com
http://connect.facebook.net