Blacks, Hispanics Distrust News Reporting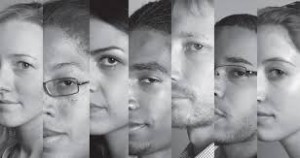 Blacks, Hispanics Distrust News Reporting
By Jesse Holland
Blacks and Hispanics distrust news reporting and what does that mean for the future of major media? Minorities more and more seem to rely on local community newspapers for the most accurate and complete reporting about what is going on in their communities.
A new study shows a large majority of blacks and Hispanic news consumers don't fully trust the media to portray their communities accurately, a statistic that could be troubling for the news industry as the minority population of the United States grows.
Three-fourths of African-American news consumers and two-thirds of Hispanics have doubts about what mainstream media report about their communities, according to a survey released Tuesday by the Media Insight Project. And while most say it's become easier to get news generally in the last five years, few feel the same way about news regarding their own community, the survey said.
African Americans and Latinos currently make up a third of the U.S. population, according to the U.S. Census Bureau. By 2043, the number of minorities is expected to eclipse the number of non-Hispanic whites, with the total minority population reaching 57 percent by 2060.
People of color who are "seeking out news about their communities, they can't find it. And what they see, they don't think is accurate," said Tom Rosenstiel, executive director of the American Press Institute, which teamed with The Associated Press-NORC Center for Public Affairs Research on the project. The survey was funded by the American Press Institute and the McCormick Foundation.
When asked whether they thought news about their communities was accurate, 75 percent of blacks said only "moderately" or "slightly/not at all." When Hispanics were asked the same question, 66 percent replied "moderately" or "slightly/not at all."
Tia C. M. Tyree, a Howard University professor and the assistant chair of the university's department of Strategic, Legal and Management Communications, said the stereotyping of blacks and Hispanics in the media, and a distrust of systems in the United States that used to be rife with racism contribute to the distrust.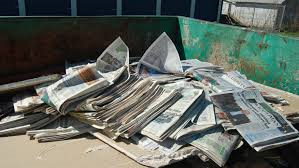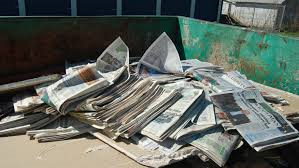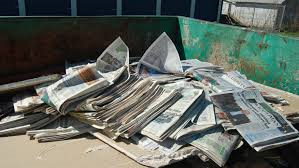 "Many will believe there is embedded racism in many of America's systems: the media system, the legal system, the educational system," she said. "Many will believe that minorities aren't treated fairly in those systems, and because of that, any products that come out of it will be problematic."
Tyree also pointed at the small number of African-Americans and Hispanics in the media, saying that affects the viewpoint of the product. "It matters who the owners are, it matters who the producers are, it matters who the editors are, because that's often the agenda or the slant of the media and the news coverage," she said.
Part of the reason for the differing levels of skepticism between Hispanics and blacks, the survey said, is that Hispanics have access to a sizable amount of Spanish-language media on television, including Univision, as well as media from other countries. There are no longer any African-American daily newspapers, and few cable channels aimed at African-Americans offer daily news programs.
African-American consumers felt they could find the largest amount of news about their communities on local media. Twenty-three percent named a local television station as providing the most news about their communities, 15 percent named the black press, and 9 percent named newspapers. Hispanics by far – 41 percent – view Hispanic-specific news sources as the most frequent providers of information about their communities, 10 percent named 24-hour news stations 7 percent named a local news station.
"There isn't an analogous, what you might call 'ethnic' press (for blacks) that has evolved as the Internet has evolved – it's been more of a disruptive medium – while the Hispanic media has sort of adapted and grown," Rosenstiel said.
More blacks get their news from television and on cellphones than non-Hispanic whites or Hispanics: 95 percent of blacks said they got their news from television versus 87 percent of non-Hispanic whites and 86 percent of Hispanics; and 75 percent of blacks said they got news on their cellphone versus 64 percent of Hispanics and 53 percent of non-Hispanic whites.
The news industry needs to figure out how to reach these consumers of color, Rosenstiel said. "They're affluent, they're attractive to advertisers, there's a market there," he said.
The Media Insight Project is an initiative of the American Press Institute and the Associated Press-NORC Center for Public Affairs Research.
NORC, at the University of Chicago, conducted the survey Jan. 9 through Feb. 17, 2014. It involved landline and cellphone interviews in English or Spanish with 1,492 adults nationwide, including 358 Hispanic adults and 318 African American adults. Results from the full survey have a margin of sampling error of plus or minus 3.6 percentage points; For Hispanics, the margin was 8.5 percentage points and for African Americans, 7.9 percentage points.
For more information, go to: Online: Media Insight Project: http://www.MediaInsight.org
AP Director of Polling Jennifer Agiesta contributed to this report.
Copyright 2014 The Associated Press.
Feature Photo Credit: americanprogress.org
http://connect.facebook.net