DOJ Launches Investigation Into Philly Police Shootings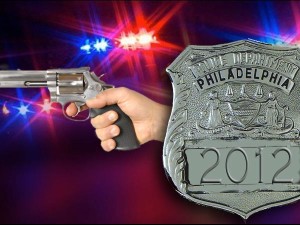 By Glenn Minnis.
The Civil Rights Division of the Department of Justice is set to launch an investigation into the Philadelphia Police Department's use of deadly force amid revelations that cop-related shootings rose by nearly 50 percent in 2012.
Police shot at least 52 people last year, a dramatic increase over the 35 shot in 2011. Of the 2012 shootings, 11 of the victims died. The spike comes when the violent crime rates continue to plummet all across the city, and the number of assaults on officers sharply declined.
Police Commissioner Charles H. Ramsey requested the investigation on the same day officers were involved in a trio of separate shootings, one of the victims was a 2-year-old boy. He later acknowledged that the public might not view an internal investigation as meaningful or respected.
"When you don't have credibility in the mind of the public, then it doesn't matter," he said. "There will always be a bit of a cloud. It leads to tension in the communities where we're most concerned. We may have reached that point in Philadelphia."
The move hardly comes as uncharted terrority for Ramsey. As the former Chief of Police in Washington D.C., he ordered a similar probe that led to a virtual overhaul of the entire department.
Black Men at Penn School of Social Work president, Chad Lassiter, thinks the undertaking is long overdue in Philadelphia in general and the black community more specifically.
"I think this is the right thing for our police force to do and I welcome the fact that it's going to be done by an outside agency," he said. "We should also note most of these shootings take place in the black community and most of the suspects are black males. I would like to see diversity training added to the recommendations because police need to see the full humanity of the suspects. Some officers might see them as sub-human and when that's the perspective it becomes easy to use deadly force."
The DOJ also conducted a comparable review of the Las Vegas police department in 2012, which led to such changes as officers now advised to place minimal reliance on the use of deadly force; focus on de-escalating dangerous situations; and be willing to treat suspects based on the current situation.
In recent years, the Philadelphia department ranked among the nation's highest in police shootings, easily topping other major cities such as Chicago, New York, Los Angeles, Las Vegas, Houston, and Baltimore. To some, it seems far more than just coincidental that departments in each of those cities recently underwent reviews of their deadly force policies.
Ramsey said he will willingly open up the entire department to inspection as well as incorporate some of their recommendations.
"I think it's important that that level of scrutiny take place," he said. "When we do that, whatever those recommendations are, I'm ready to implement those guidelines."
Known as a reformer, Ramsey is saluted for the job he ultimately did in D.C., where police shootings dropped by 87-percent by the time he left for Philadelphia.
"D.C. had no training and standards at all," he said. "Some officers went two to three years without firearms training at all."
The review is expected to take less than a year to complete and the funding is from the federal Office of Community Oriented Policing Services.
Featured Photo Credit: philly.com
http://connect.facebook.net