FBI Investigates If George Zimmerman Is Racist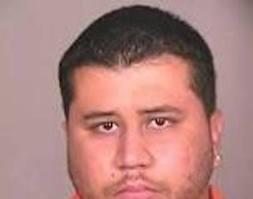 FBI agents interviewed George Zimmerman's neighbors about whether he was racist and asked other residents about the legacy of racism in the city where Trayvon Martin was shot, according to documents made public Tuesday by the former neighborhood watch captain's attorney.
The FBI interviews released by Zimmerman's attorney reflect the scope of the U.S. Justice Department's civil rights investigation into Martin's shooting and how it was handled by the Sanford Police Department. The identities of those interviewed were redacted.
Zimmerman is charged with fatally shooting Martin in February during a confrontation at a gated community. He is pleading not guilty, claiming self-defense under Florida's "stand your ground" law.
Protesters around the nation demanded Zimmerman's arrest, and the Sanford Police Department was accused of racism and incompetence until Zimmerman was arrested 44 days after the shooting. Martin's parents accused Zimmerman of racially profiling their son by following him around the gated community, an accusation Zimmerman's family has denied. Zimmerman's father is white and his mother is from Peru.
A 911 recording from the confrontation features a person yelling for help. Martin's family says it is the voice of the teen, while Zimmerman's family says it is the neighborhood watch leader.
None of the neighbors interviewed by the FBI said they had ever heard Zimmerman make a disparaging remark about racial or ethnic minorities. They described him as helpful and friendly. One neighbor, a man born in Dubai, said he is "110 percent sure" it is Zimmerman on the 911 tape.
One lifelong Sanford resident told FBI agents that many residents felt Zimmerman would have been arrested immediately if he had been black.
An employee in the Sanford city manager's office told agents that a survey he conducted four years ago revealed concerns black residents had with the police department over their response time and the quality of their investigations. When asked to describe the police department, the city worker said it was a "good old boys' network." He said female police officers wouldn't take the sergeants' test because they knew they wouldn't be promoted.
A Sanford police officer who read Zimmerman his legal rights before his initial interview recounted that when the neighborhood watch leader had finished writing a statement he asked her if she was Catholic. When the officer asked Zimmerman about the relevance of his question, he answered, "It is wrong in the Catholic faith to kill another person."
She told him that "If it was self-defense like he claims, then God would know."
___
Follow Mike Schneider on Twitter at: http://twitter.com/MikeSchneiderAP
Copyright 2012 The Associated Press.
http://connect.facebook.net