Homeownership Contributes To Racial Wealth Disparity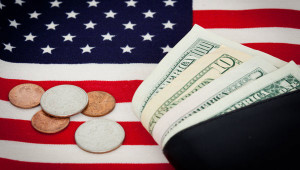 Homeownership Contributes To Racial Wealth Disparity
By D.A. Barber
According to an April 24 Pew Research Center report, during the first two years of the recovery from the "Great Recession," the net worth of wealthy households in the upper 7 percent rose by 28 percent, and the net worth of households in the lower 93 percent dropped by 4 percent. While the Pew report did not tackle the issue of racial wealth disparity, other recent studies show the Great Recession worsened the widening racial wealth gap.
The wealth gap between white and black families nearly tripled over 25 years, according to a Brandeis University study. Although black family income increased over time, white families accumulated a lot more wealth. The study attributed homeownership to the wealth decline for blacks – because many of said homes lost value in the recession. The study also illustrated how high-risk mortgages created situations where blacks became more vulnerable to home foreclosure.
According to the January 2013 "State of the Dream 2013: A Long Way From Home" report by United for a Fair Economy, the recent recession caused a disproportionate number of foreclosures that affected people of color, which "demonstrates the flaws in the policies encouraging homeownership as a path to building wealth in communities of color."
Another April 3 study from Pew Charitable Trusts' Economic Mobility Project found that when comparing households that experienced unemployment between 1999 and 2009, the median wealth of white households was at least seven times that of black households. Families at the bottom of the income ladder with the greatest risk of job loss also had the least access to resources to buffer negative impacts.
An earlier 2011 Pew Research Center report found "The median wealth of white households is 20 times that of black households and 18 times that of Hispanic households."
Featured Photo Credit: en.rian.ru
http://connect.facebook.net