Latino-Owned Businesses and Earning Power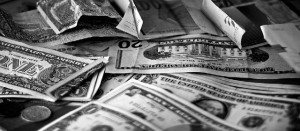 Latino-Owned Businesses and Earning Power
By Juan A Lozano
Latino-owned businesses and earning power increases can help the economic and social status of Latinos in the United States, according to Mexican billionaire Carlos Sims.
Increasing workers' earning power and offering Latino-owned companies easier access to funding that can be used for growth and expansion can help improve the social and economic status of Latinos in the U.S. and throughout Latin America, Mexican billionaire Carlos Slim told a group of religious and community leaders.
During a speech Sunday at the annual conference of the Catholic Association of Latino Leaders, Slim spoke for more than an hour on how to better the plight of Latino workers and Latino-owned businesses.
Slim, a telecom magnate who this year was ranked by Forbes magazine as the world's second-richest person with an estimated net worth of $72 billion, suggested establishing investment firms or companies dedicated to working with small- and medium-sized Latino businesses in need of financing.
He told a crowd of about 200 people that in a time of recent economic crises, countries need to focus on strengthening the middle class as well as health care systems and education.
"What is important is that people earn more and that more middle classes are formed," said Slim, who owns telecommunications giant America Movil, a leading cellphone service provider in Latin America.
Slim also reiterated an idea he first made public last month at another conference: his proposal for a three-day work week. He said the idea would mean longer work hours and delaying retirement until a person is 70 to 75 years old. But he said it would mean people having more free time with their families or for personal enrichment.
Last week, Slim's foundation unveiled "Acceso Latino," a free website created to provide U.S. Latinos easy access to tools and content about education, health care, job training, culture and other areas.
The growing importance of the Latino population can be seen in its rising numbers, Slim said. There are more than 53 million Hispanics living in the United States, which is about 17 percent of the nation's total population, according to U.S. census figures.
Slim said this figure makes the U.S. Hispanic population larger than the populations of many Latin American countries.
Martin Cabrera, the CEO of a Chicago-based investment firm who attended the conference, said there are already multibillion-dollar pension funds that have investment arms that provide financing to startups and other companies.
"The amount of business they are doing with Latino (firms) is close to zero," he said.
Cabrera said Slim can use his influence and stature to develop a dialogue with these pension funds and their investment arms to get them to see the potential of investing in Latino-owned businesses.
Cabrera added that these funds and investment firms not only provide much needed money, but they also bring "management and experience to help" Latino-owned businesses grow and "get them to the next level and even possibly be the Latino Facebook or the Latino Google."
Copyright 2014 The Associated Press.
Feature Photo Credit: palmablanca.mx
http://connect.facebook.net