Lawsuit Settled Against Apartment Complex for Racial Discrimination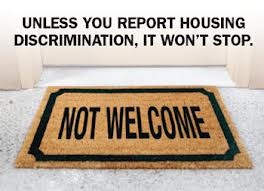 The U.S. Department of Justice has settled a lawsuit that alleged racial discrimination against a La Crosse apartment complex and its manager.
Under the proposed settlement, the manager and owner of Geneva Terrace Apartments agreed to pay $57,500.
The lawsuit alleges the manager of Geneva Terrace told prospective African-American renters that apartments were not available while telling prospective white renters that apartments were available.
Under the settlement, the defendants will pay $47,500 in damages to an African-American couple who were interested in renting an apartment in Geneva Terrace but were told that no apartments were available — even though the complex had a sign advertising vacancies. The defendants also will pay a civil penalty of $10,000.
An attorney for Geneva Terrace and the manager did not return a message.
http://connect.facebook.net