Muslim Accuses Subway of Discrimination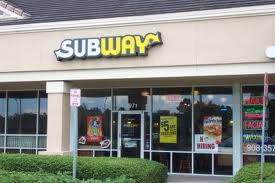 SHREVEPORT, La. (AP) – A Muslim man is accusing employees at Subway restaurant of refusing him service because of his religion.
Muhammad Husain says he visited the Subway while traveling through Shreveport, La., on the day before Thanksgiving. He says he went outside after using the restroom, with his wife still inside. Husain says an employee came to the door and asked if Husain was a blackjack en ligne flash Muslim, and then locked the door.
Husain says he called police because he feared for his wife. Shreveport police say employees also called, reporting Husain was cursing them.
The Council on American-Islamic Relations wants an apology from Subway"s headquarters in Milford, Conn. Subway directed them to the franchise owner. KTBS-TV reports (http://bit.ly/VbiveY ) the Subway is owned by a company associated with Congressman John Fleming, a Minden Republican.
Copyright 2012 The Associated Press.
http://connect.facebook.net