Police Target Black And Latino Marijuana Users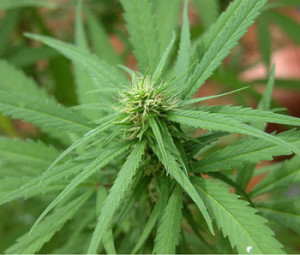 Police Target Black And Latino Marijuana Users
By Rita Rizzo.
New York City (NYC,) recently dubbed "the marijuana arrest capital of the world" boasts over a million hours of police work devoted to 440,000 pot possession arrests over the past 11 years. Although most of these arrests were low-level misdemeanors, police appear justified in using their valuable time to arrest, process, and prosecute weed smokers, most of which end up spending one night in jail.
According to a new report issued by the Drug Policy Alliance on Mar. 19, 2012, although young whites use marijuana at higher rates, over 85 percent of the people arrested and jailed for marijuana possession are black and Latino, with 50 percent of those detained being under the age of 21. With seven NYC neighborhoods targeted for "stop and frisk" searches of potential suspects, none of these neighborhoods is predominantly white.
"Stop and frisk" protocol allows police to stop "suspicious persons" and ask them to empty their pockets, if police find marijuana during the frisk, the drug is then considered to be "publically displayed."
After a 1977 law decriminalized marijuana possession in New York for amounts of less than one ounce, police were then given authority to arrest and charge anyone if the marijuana was in public view.
Even New York's Governor Cuomo has come out against these arrests in his 2013 State of the State address by saying, "These arrests stigmatize, they criminalize, and they create a permanent record. It's not fair, it's not right, it must end, and it must end now."
Floyd, et al. v. City of New York, et al., is a federal class action lawsuit filed against the New York City Police Department (NYPD) and the City of New York by challenging the NYPD's practices of racial profiling and unconstitutional "stop and frisk." The case is now being heard, and may bring an end to this relentless pursuit of black and Latino youth for an offense that white kids appear to commit with near impunity.
Featured Photo Credit: citylimits.org
http://connect.facebook.net