Radio Power for Underserved Communities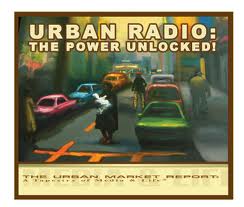 By D.A. Barber 
A big boost for community advocates came when the Federal Communications Commission (FCC) announced that local community groups can now start new low-power radio stations that broadcast up to a few miles to cover specific underserved communities. 
Since President Obama signed the Local Community Radio Act (LCRA) in 2011 requiring the FCC to open the airways to new low power radio stations nationwide, it has taken more than a year for the government to sort out the new rules. Now, civil rights organizations who have been pushing the issue are thrilled that not only a firm date of October 15, 2013, was set for groups to submit their applications, but that for the first time the stations will be allowed in urban areas where they're needed the most. 
"Bringing low power radio to urban areas will help ensure that all segments of our society will have a voice on the public airwaves," wrote Wade Henderson, President and CEO of The Leadership Conference last year in support of implementation of the LCRA. 
An America Media study shows that 82 percent of the U.S. minority population is reached by various "ethnic media" with radio one of the fastest growing mediums. According to the study, ethnic programmed radio reaches 67 percent of African Americans, growing 16 percent between 2005 and 2009. For Hispanics, its reach is 70 percent, growing 30 percent, and 25 percent for Asian Americans growing 39 percent. 
For years, radio had been promoted as a "local media," but the trend in many cities now is to pipe in syndicated programming from big networks that has no local feel, flavor or grassroots community information. Brandy Doyle, Policy Director for the Prometheus Radio Project believes that now "communities without a voice on the airwaves will have a chance to control their own local media" and foresees a wave of new radio stations. 
Currently, about 800 low-power stations are scattered around the country with some offering programming in other languages in rural areas. In the past, illegal low-power "pirate stations" have briefly sprung up in some cities. But now, for the first time, the FCC will allow these micro-radio stations to legally operate in urban areas. Under FCC rules, the new stations – potentially another 6,000 – will have a maximum power of 100 watts with a "service radius" of roughly 3.5 miles. Nonprofits, such as schools, Indian tribes, churches, labor unions and other community organizations, will be able to use these stations as a tool for underrepresented communities with local content specific to their needs. And, according to the Prometheus, low-power stations need as little as $10,000 to start up, which puts them within reach of groups with limited resources.
____________
D. A. Barber is a regular contributor to RaceReport.com and USAonRace.com
http://connect.facebook.net