Report Says Voters Of Color Driving Immigration Reform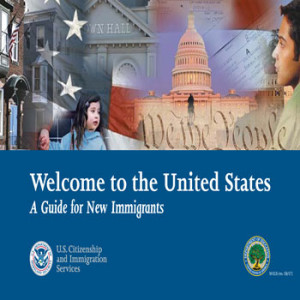 Report Says Voters Of Color Driving Immigration Reform
By D.A. Barber
Washington's most reluctant conservative politicians seem to be getting close to agreeing on immigration reform laws. But their change of heart over such things as an easier path to citizenship for the estimated 11 million undocumented immigrants seems to be reflected in a new report that projects the true size of the future key voting bloc of Latinos.
In fact, the April 8 report, "Immigration Is Changing the Political Landscape in Key States," indicates the number of Latino voters in some key Republication "Red" states will increase dramatically over the next two election cycles – with or without immigration reform.
According to the Center for American Progress report, "as our nation moves toward a point where by 2043 we will have no clear racial or ethnic majority,11 other states such as Arizona, Texas, North Carolina, and even Georgia are also reaching demographic tipping points."
The voting power of the changing demographics was clear during the 2012 elections. While the GOP continued to rely on the support of older, white voters, the new report indicates 71 percent of Latinos and 73 percent of Asian Americans supported President Obama.
"Changing demographics, especially the rapid growth of the Latino population and their power as voters, ensured that key swing states such as Florida, Colorado, and Nevada voted for the president," notes the report.
With such a demographic change expected in Arizona, Texas, North Carolina, and Georgia as the report predicts, those states could shift Democratic as well.
And as far as immigration reform is concerned, it is not just liberals and Latinos who support it. The new report indicates that four out of five African Americans in Georgia, Florida, Ohio, and Virginia do as well. This comes on the heels of a January 2013 National Asian American Survey, which found that 58 percent of Asian Americans also support a path to citizenship for undocumented immigrants.
Featured Photo Credit: docstock.com
http://connect.facebook.net