Trial Begins for Alabama County Over Hiring Practices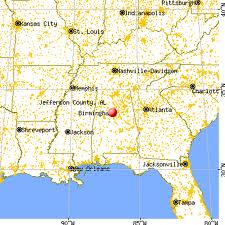 RaceReport.com and The Associated Press
A trial is scheduled to begin this week to determine whether Jefferson County has changed its hiring practices to discourage discrimination against women and blacks.
U.S. District Court Judge Lynwood Smith will oversee the trial that is expected to begin  on Monday, December 3 in a Birmingham court.
The case focuses on whether the county is following a 1982 consent decree meant to resolve a discrimination lawsuit. Al.com (http://bit.ly/U8Egv3 ) reports the trial has been delayed several times.
The hearing started in 2007 when attorneys representing a group of plaintiffs filed a motion seeking to hold the county in contempt. They alleged that Jefferson County officials were not following the anti-discrimination agreement.
If the county is not complying, the judge could appoint a designee to take over its personnel system or require other changes at the county's expense.
If Jefferson County, Alabama sounds familiar, it gained its infamy during the Civil Rights marches in the sixties. While progress has been made, this trial indicates more could be needed.
___
Additional information can be found at  Al.com, http://www.al.com
Copyright 2012 The Associated Press and RaceReport.com.
Summary
http://connect.facebook.net