Why the Internet Digital Divide Is Shrinking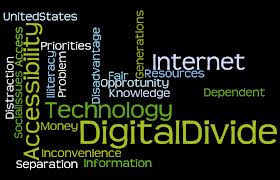 By D.A. Barber
The steady expansion of broadband Internet means access has now spread to 94 percent of Americans, a two percentage jump over last year and a huge improvement from the 15 percent a decade ago, according to the Broadband Progress Report by the Federal Communications Commission (FCC). 
But, the report concludes, roughly 19 million Americans who still lack access in "an era when broadband is essential to innovation, jobs, and global competitiveness."
Having access doesn't mean usage, since you have to pay for a service. In fact, as of April 2012, only 66 percent of all American adults have a high-speed broadband connection at home, according the Pew Internet and American Life Project.
Gaps in broadband in the home are most notable among income levels, education, and race: 70 percent of whites compared to 54 percent of blacks and 51 percent of Hispanics. "Ultimately, neither race nor gender are themselves part of the story of digital differences in its current form. Instead, age (being 65 or older), a lack of a high school education, and having a low household income (less than $20,000 per year) are the strongest negative predictors for internet use," according to an April 2012 Pew report.
But it is the recent advances in mobile and wireless technology that is really closing the "digital divide" for many Americans. In fact, internet access is "no longer synonymous with going online with a desktop computer." 
In a December 12, 2012 post, David Honig, President and Executive Director of the Minority Media and Telecommunications Council(MMTC), said "it is important to remember how critical mobile wireless services are to providing health, educational and economic opportunities to people of color.  Thanks to its affordability, wireless is the first technology in history for which people of color are the lead adopters."
According to MMTC, "60 percent of African Americans and 66 percent of Hispanic Americans using smart phones to access the mobile Internet." This "wireless revolution" is what MMTC calls a pathway into "first class digital citizenship."According to Pew, currently 88 percent of American adults have a cell phone and "both African Americans and English-speaking Latinos are as likely as whites to own any sort of mobile phone, and are more likely to use their phones for a wider range of activities."
The wireless mobile revolution is a game changer. Those groups that have traditionally been on the wrong side of the digital divide are using wireless connections to go online and bypass the traditional infrastructure. In fact, "among smart phone owners, young adults, minorities, those with no college experience, and those with lower household income levels are more likely than other groups to say that their phone is their main source of internet access," according to Pew.
http://connect.facebook.net